An immersion for yoga studio owners
Eka Summit is an exciting annual meeting that allows studio owners to get a full and broad immersion into topics that impact studio owners, while also having active fun.
Most attendees participate in Eka Groups during the year and use this annual Summit to meet and connect with their group and beyond. Eka Summit is all about building great studios through education and support from colleagues.
The venues are held on the Western Slope of Colorado, in the town of Grand Junction. This four-day event is held in June. Attendees have an opportunity to attend workshops and network with other studio owners.
Attendees receive Yoga Alliance Continuing Education Credits.
"Wow! What an amazing experience! Every detail of this retreat experience was thought out to the tee, with enough flexibility to personalize the experience for all the participants. The excursions/adventures were fun and provided the necessary bonding to make it feel like I was with my best friends. Powerful materials, engaging speakers with relevant, implementable information. The food was awesome!
Adriana totally over-delivered with enthusiasm and generosity! I can see this being a staple in my business training every year. Thank You!" – Linda Black, Yoga Coach
"The Eka Summit has been a phenomenal experience. I got more input and coaching in this one weekend that I could have probably gotten in months, had I sought professionals to guide me on my own.
Not only that, but the friendships formed through this event are priceless. These are talented studio owners who will now be a part of my "go to" colleagues when I need input or just commiserating. I am already counting on next year!" – attendee
"As an independent yoga entrepreneur, I often feel stuck and overwhelmed trying to learn methods to start and grow a business. EKA Summit really helps me clarify, focus and receive personalized support and nurturing. It is so valuable to have a network of people all in the same boat to network, brainstorm and find solutions together. The hospitality and generosity was over the top. I've never been this spoiled before! " – Arwen Rogers
"The EKA Summit connected me with 9 strong, beautiful, smart and fun yoga studio owners. We now share a bond that will allow us to grow professionally and personally with support, encouragement, knowledge and friendship. I no longer feel alone. I now have the confidence to take what I learned and implement it at my studio. When I face a road block, there are 9 people to lean on." – Jena Baird at Serenity Yoga Center
EKA SUMMIT June 28 – July 1, 2018
Telluride, Colorado
This Year's Agenda
THURSDAY, JUNE 28
Cooking and Wine Course with Mario Petillo
Desert and Libations around the campfire
Yoga Alliance – Andrew Tanner
Podcaster – Andrew Gordon
Essential Oils over Lunch – Linda Carter
Eka Panel – Turning around a Studio
Telluride free time to shop, explore, hike
Breakfast &/or Morning Hike
Eka Session – Parking Lot
Lynn Coleman – Aerial Specialist
Lunch during Eka Yoga Community Presentation
Eka Panel – Challenges of Building from Scratch
Yoga Nidra Session lead by Natalie
Eka Roundtable – Truth and Wine with Tanya
Desert and Social Break back at the Ranch
Breakfast &/or Morning Hike
Eka Summit 2019 Looking Ahead!
HIGHLIGHTS OF THE WEEKEND
"Besides the learning sessions, definitely the 2 outdoor excursions (hike up Serpent's trail, greeted by champagne and lunch & Wine, cheese and photo shoot on Colorado National Monument)! You guys just made all of us feel so valued! Thank you also for all the wonderful food and beverages! " – attendee
"I loved the website presentation, Nora was concise, prepared, and had excellent useful/implementable information." – Linda Black, yoga coach
"A little Colorado Vibes, theses rocky landscapes are breathtaking.
Loving my time at a yoga conference retreat. Looking forward to implementing all I've learned into a bright and beautiful journey ahead. It doesn't matter how long I've been in the biz there is truly always something new to learn, to discover and to apply. Cheers to new things and expansion." – Jena Baird at Serenity Yoga Center
"So blessed to have been able to be a part of such an amazing group of studio owners/entrepreneurs. The friendships made are absolutely priceless.
Adriana recognized the need for an event where studio owners could come together, learn from each other and from pros who specialize in the areas where a business owner HAS to be proficient, if not expert. I learned more in this one weekend about running a successful studio than I could have in months by hiring pros to help me. We were also able to form strong bonds with fellow entrepreneurs who are passionate about what they are doing.
I'm already looking forward to next year!" – Lauren at Catfit Yoga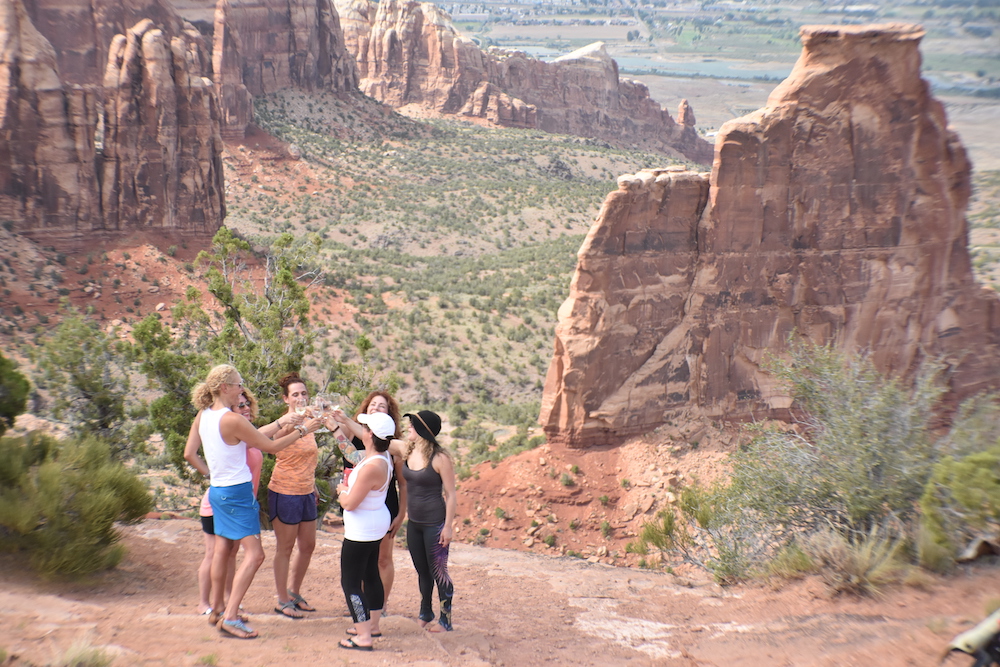 Attendees are responsible for their own transportation.
Hotel discounts provided great rooms for $110 per night.
Eka Summit fees cover:
1. Delicious & Healthy Meals
2. Speakers
3. Entertainment
4. Tours
5. Local Transportation

Sign up below if you want to receive more
information about our the summit
<form class="mysubsforms" action="https://app.hatchbuck.com/onlineForm/submit.php" method="post" name="form_71771035746" accept-charset="utf-8"><input type="hidden" name="formID" value="71771035746"><input type="hidden" name="enableServerValidation" value="1"><input type="hidden" name="enable303Redirect" value="0"><label for="input_1"> First Name </label> <input type="text" id="input_1" name="q1_firstName1" size="51" placeholder="First Name"> <label for="input_3"> Last Name </label> <input type="text" id="input_3" name="q3_lastName3" size="51" placeholder="Last Name"> <label for="input_4"> E-mail </label> <input type="email" id="input_4" name="q4_email4" size="51" placeholder="E-mail "><button type="submit" style="white-space:nowrap;">Yes Please!</button> <li style="display:none">Should be Empty: <input type="hidden" name="website" value=""></li><input type="hidden" id="simple_spc" name="simple_spc" value="71771035746-71771035746"></form>