become part of an exclusive group
of yoga studio owners
Feel supported in your journey of growth.
Do you feel alone in developing your business?
Do you feel you have to be an expert in marketing, computer
software, graphic design, accounting, management, legal?
Wouldn't it be nice if you didn't feel you had to re-invent the wheel all the time?
How about having access to the things that worked successfully in other people's studios?
Receive a quarterly newsletter, compete with content that is ready to send to your customer base. Only need to inset a brief intro and your logo.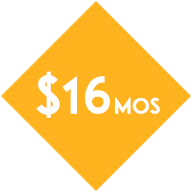 Events such as the Eka Summit and participation in Eka Group provide Yoga Alliance Continuing Education credits
Be a part of a growing community of Studio Owners, whose intention is to collectively grow our businesses around the country.
Discounted pricing on the 4-Day Eka Summit in Western Colorado, filled with Roundtable discussions, expert presenters and outdoor adventures.

$16 mos billed on the first day of the month
"So blessed to have been able to be a part of such an amazing group of studio owners/entrepreneurs. The friendships made are absolutely priceless. Adriana recognized the need for an event where studio owners could come together, learn from each other and from pros who specialize in the areas where a business owner HAS to be proficient, if not expert. I learned more in this one weekend about running a successful studio than I could have in months by hiring pros to help me. We were also able to form strong bonds with fellow entrepreneurs who are passionate about what they are doing.
I'm already looking forward to next year!" – Lauren at Catfit Yoga

Sign up below if you want to receive more
information about our membership
<form class="mysubsforms mymembers" action="https://app.hatchbuck.com/onlineForm/submit.php" method="post" name="form_71771654780" accept-charset="utf-8"><input type="hidden" name="formID" value="71771654780"><input type="hidden" name="enableServerValidation" value="1"><input type="hidden" name="enable303Redirect" value="0"><label for="input_1"> First Name </label> <input type="text" id="input_1" name="q1_firstName1" size="51" placeholder="First Name"> <label for="input_3"> Last Name </label> <input type="text" id="input_3" name="q3_lastName3" size="51" placeholder="Last Name"> <label for="input_4"> E-mail </label> <input type="email" id="input_4" name="q4_email4" size="51" placeholder="E-mail"><button type="submit" style="white-space:nowrap;">I'm Interested!</button><li style="display:none">Should be Empty: <input type="hidden" name="website" value=""></li><input type="hidden" id="simple_spc" name="simple_spc" value="71771654780-71771654780"></form>