We started this series with a snippet on how to grow your Instagram audience.  Today, we will expand on designing a cohesive look and feel for you Instagram feed, to maximize the platform's success.
How to Design Your Feed
There are two aspects to consider when planning to develop your Instagram campaign: creative strategy and content planning.  In the back of your mind, the intention is to bring Instagram followers to your website.  So, start with developing a community of followers by providing visually appealing content that interests them, and that they find useful.
Since Instagram is a visual experience, the aesthetics of your feed are very important to consider.  When designing your creative strategy, ask yourself:
What does my brand stand for?  How can I express this in a photo?
What does my audience care about?
What makes my business unique on Instagram?
What specific content will I post?
What content aligns with my brand?
What does my audience want to see?
What do I want to showcase?
How do I create content to post?
You can repost other's posts with an app such as the Repost Instagram app.
Photograph your own images.
Use stock images.
Find or create mini-videos.
Go live with Instagram's stories feature.
Use Instagram's Carousel feature.
Consider when designing your look: Instagram feeds that are eye catching tend to have a "feel" to the presentation.  Images are not just thrown up on the feed.  Your Instagram feed as a whole has an opportunity to be a marketing work of art.  Consider—will a viewer know what you are about and what you do by looking at your feed?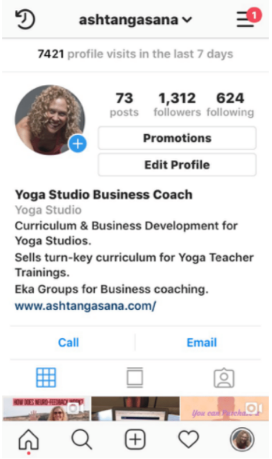 Think about your style:
filters
fonts
feel/tone
color theme
depth/white space
styles of images—minimalist, graphic, vibrant
patterns throughout the thread; grid placement
You want your theme to have a look-book feel, as a magazine might.  You are doing this for your business, so it needs to have a professional-grade feel.  Think about how the images will flow through the feel.
Depth can be considered—where is the subject in the picture?  Are they in a big field; or are they close up, torso shot, in the photo?  You will want to vary this throughout your feed.
Lighting is a wonderful thing to play with.  Where do you place shadows in your imagery?  Do you have sun shining, allowing for a bright and cheerful feel?  If you do mostly indoor shots, lighting can easily be manipulated.  You can have soft, diffuse lighting in all of your photos to create a feed theme.
Spacing in regards to focal point is another photographic aspect to take into account.  Is the subject on the left of the picture, right, or square in the middle?  Varying the location of the subject is a nice way to change up a feed.
What do you want to post?  What theme are you showcasing?
Product/brand pictures
In action or day-to-day shots
Content that you designed
Behind-the-scenes images of your business
Inspiration
Tutorials
Images of your personal practice
Stories of your journey
How do you stand out as you compete with professional and amateur photographers, influencers, etc.?  How do you arrange your feed to make the overall imagery cohesive?
Think about the main categories or themes of what you are posting.  Choose 3-5 themes.  For example, you might like pictures of you as a business owner so that people can place a face to a brand.  You can use quotes, your own personal photography, pictures of you doing yoga, and promotions for your studio.  Think about what can help showcase your services or products.
If your business already has an Instagram, pretend you are a new viewer to the page.  What conclusions can you make about the brand?  What does the style, look, and feel convey to you?  If you have yet to create a business Instagram, consider brainstorming what you want to embody for your company via this grid of social media squares!