We have covered knowing your customers,  creating community, and personalizing the service experience. Now…for the really fun stuff, the extra steps that will help to set your studio apart from others.  We will cover everything from hosting events to creative ways to express gratitude in this final part of our 4 part series!
Event and Activity Ideas
This is where things can really be fun!  Running a studio can become mundane.  It can become routine and dull for the customer as well.  It does take a little bit of effort to change things up and offer an event.  However, the payoff can be tremendous.  Infuse some fun and community building by hosting a fun event or activity.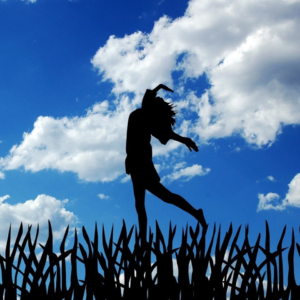 Once-a-month wine or snacks for about an hour after class.
After an early Sunday morning class, go to an instructor's house for fruit and snacks.  This could alternatively be hosted at the studio.  Do this once per month.
Movie screenings.
Yoga-oriented book club.
Discussion on the eight limbs of yoga (make this a free event).
Host potlucks.
Have a yoga in the park free day.
Host a summer solstice event.
Have holiday celebrations.
Hold an open house.
Glow yoga or rock 'n' roll yoga classes.
Have a vision board workshop.
Have yoga at a winery or petting zoo.
Collaborate with a local business and host a "paint and wine" or "make your own soap" workshop with yoga beforehand.
Offer challenges involving arm balances, backbends, inversions, or attending a certain number of classes in one month.
Bring in outside instructors for special classes:

chakras
inversions
eating healthfully
Tarot cards
vision boards

Host an adult day camp weekend with Friday evening and Saturday events.
Have a theme month—either philosophy oriented or asana focused.
Share teachers' playlists with customers.
Offer community events:

hikes
SUP yoga
yoga in the park with your dog
Customer Loyalty Appreciation
Acknowledging a studio's most loyal customers is essential.  Whether it be because they have invested plenty of money with a studio, or promoted a studio to all of their friends and family, it is essential to express gratitude and appreciation to these customers.  Make this of value and significant.  The free class or five dollar gift card to Starbucks is just not enough! Make it something truly of value to the customer.
You can also use this concept to encourage the customer, during the "establishing a new habit" timeframe.  Giving rewards if a student attends so many classes, or are still attending after three-six months can help them become committed, regular customers.  Once your studio is established as a regular part of their week, keep that momentum going.
On (or around) the day of a loyal customer's birthday, the studio owner can go into class at the end, and publicly thank them for being a part of the studio.
Brithday, welcome, and anniversary coupons can be emailed or mailed out.  This can be a nice valued gift certificate to use in your studio's yoga boutique.
Create a rewards program with your studio's logo on merchandise:

water bottle after 10 classes
towel after 20 classes
t-shirt after 30 classes

Other rewards program ideas:

after 20 visits, receive a free class
for 50 visits, receive an essential oil
after 100 visits, receive a mala

Host a private yoga photo shoot on a Saturday afternoon for all loyal/long-standing customers.
Offer membership incentives: once a customer hits their year mark, their monthly rate decreases by $5/month.
After a student has referred a certain amount of customers, send them a beautiful bouquet of flowers.  You did not have to pay for that marketing, and that student did it for you!  This new customer can generate money for your studio.  Rewarding customers for these referrals is so important.
What steps can you take when putting in the extra effort to show customer appreciation, or when creating an event that your customers will remember?