Last week, we brought up scheduling strategies for a successful Instagram.  Today, we finish off this four part series with analytics for engagement and the best hashtag practices!  (P.S. if you missed any of these Instagram toolbox posts, click to check out part 1, part 2, & part 3).
Analytics
Instagram analytics will help you see who your audience is and what they respond to.  This is also where you see who is engaging with what posts.  Click on your profile image and go to the upper right icon to check out the insights.  You have three things to explore: activity, content, and audience.  These are all valuable in determining if your posts are successfully engaging your audience.
Algorithm Game for Engagement
This is essential!  To grow your following, you need to play the Instagram algorithm game.  The game keeps changing, but for right now at least, the more you engage with your followers, the better chance they will have at seeing your posts in their thread.
Tips for engagement
For 10 minutes every day, interact with your followers.
3% engagement or more with posts is a good stat.
Reply to followers' stories.
Comment on other peoples' posts, don't just "like."
Post every day.
Timeframe of Postings
Be observant of when people are looking at your content.  In general, people will view content between 9 am and 3 pm.  Be cognizant of time zones.  You can see in your analytics where the majority of your audience is from.  Adjust your posts with your audience's timezones in mind.
Relevancy of the Hashtag
Hashtags!  A few facts from the service Later for Instagram management:
70% of hashtags are branded.
Posts with just one hashtag receive 12.6% more engagement.
Posts with hashtags are 55% more likely to be shared.
Hashtags are used to categorize or find content around a particular topic or trend.  Think about your top topics for your business.  Then find hashtags that reflect that.
Creating a brand hashtag to tie to your business is effective.  This can be the name of your company itself, or possibly a slogan for your company.  Find something that is creative and unique to you.  Another type of hashtag is a community hashtag, such as #yogaeverydamnday, #yogaforeveryone, and #yogigoddess.  Bring together likeminded individuals around a certain topic.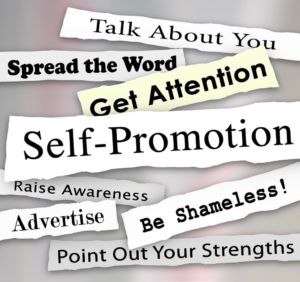 Look at your audience, competitors, influencers, and brand leaders to see what hashtags they are posting.  Look for hashtags that are under 50.000 posts.  Over 50,000 posts, you will just get lost in the list of postings with that hashtag.  You can also look for related hashtags by going into the search bar, then selecting tags from the dropdown menu.  You can see the top hashtags that are related to your own hashtag.
When promoting your yoga studio, always include your town/city in the list of hashtags, as you are promoting your community.
Best practices with hashtags:
Instagram limits the number of hashtags in a post to 30.  Choose a few hashtags that really represent your photo.  You don't want a long slew of hashtags—that can come across as too promotional.  You can always add more hashtags into the Comments section.  This will be picked up in searches.  You can also hide hashtags; then in the caption/comment box, tap the 123 keys.  Then, select return and enter a bullet point, repeated 5 times.  After this, your hashtags will be fine lines down, and Instagram only shows the first three lines.  Other hashtag tips:
Keep the character count brief.  Long character counts are hard to read and understand.
Use only specific characters in hashtags.  Do not use spaces of special characters.
Save hashtags by category on a spreadsheet.  Keep them organized so you can cut and paste them into your posts.  Organize them by category.  If in a spreadsheet, you can keep track of comments to see which are most effective.
What hashtags can you think of immediately that correlate with your brand and your image?  Check these out on Instagram and see who else is posting about them!